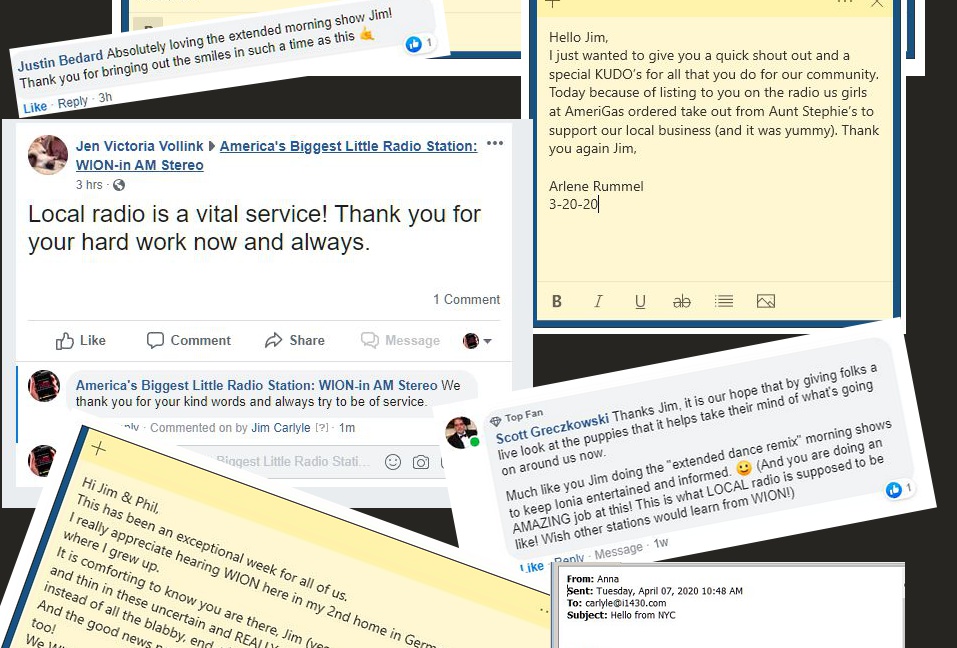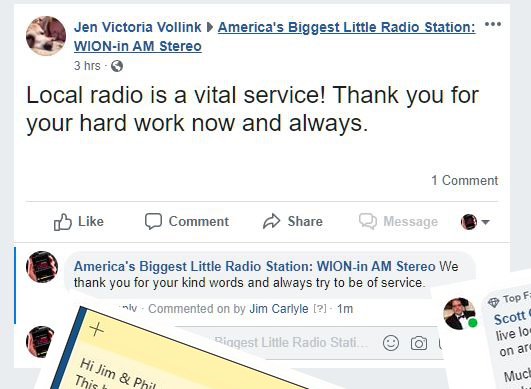 WION RADIO, IONIA
AM STEREO 1430
/FM 92-7

This letter was delivered to WION Radio on April 15th, 2020 and represented a group of 10 local professionals who wanted to show their support for WION, each by writing a check to help offset lost revenue due to the Pandemic.
One of the most important letters in our 15 years.
We are more than humbled, and sincerely grateful. Mayor Dan Balice started the ball rolling, and support grew. Thank you to "The Ionia Gang" from all of us at WION. Your thoghts and gift
will always be remembered, and your trust in us... treasured! Ionia is a remarkable community!